Tara Ramsey Applegate, APRN, Now Accepting New Patients at St. Claire Regional Family Medicine in Morehead
Wednesday, February 8, 2017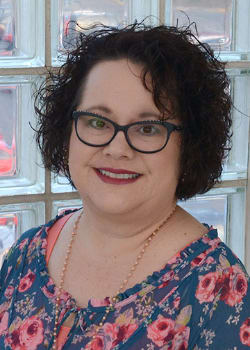 St. Claire Regional is proud to announce the addition of Tara Ramsey Applegate, APRN to our medical staff. Applegate is now seeing and accepting new patients at St. Claire Regional Family Medicine in Morehead.
Applegate was an x-ray technologist for 10 years before returning to school to become an advanced practice provider. She received her Bachelor of Science in Nursing from Keiser University and her Master of Science in Nursing from Maryville University. Prior to joining St. Claire Regional, Applegate worked as a provider at Family Care Associates in Cynthiana, Kentucky.
"When I think about all the patients and families that I have worked with over the years, even though many of them don't remember me, I know that I have given a piece of myself to each of them and they to me. In my mind, it's these threads that make up the beautiful quilt that represents my career in nursing and my life in serving the people that I love," says Applegate. "I have always had a passion for serving patients in Appalachia and am excited to be at St. Claire Regional Family Medicine in Morehead."
Applegate lives on a cow-calf and grain family farm operation with her husband, Kevin. They have two daughters, Caroline and Catherine, and two grandchildren, Ashton and Elleanor. Applegate enjoys needle pointing, continuing her education, vacationing and most importantly, spending time with her family.
St. Claire Regional Family Medicine specializes in care for the entire family. You can trust our providers to manage your general, preventive and chronic health needs. For more information or to schedule an appointment with Applegate or any of the family medicine providers in Morehead, call 606.784.3771 or visit www.st-claire.org/appointment.