St. Claire HealthCare Proudly Welcomes New Pulmonologist - Moayyad Alziadat, MD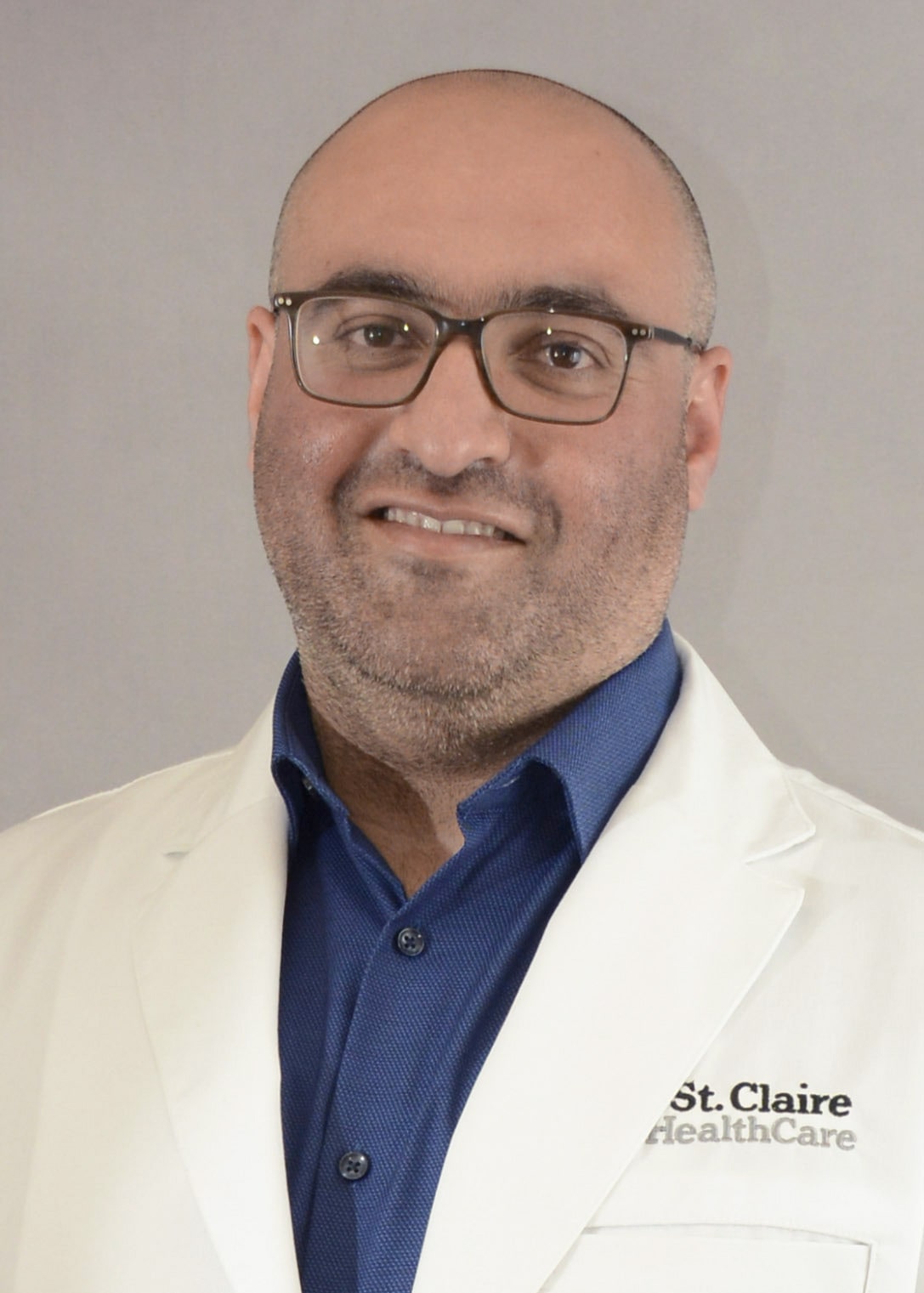 St. Claire HealthCare is proud to announce the addition of Moayyad Alziadat, MD, to our medical staff. Dr. Alziadat specializes in pulmonology (lung health) and critical care.
Dr. Alziadat says he chose a career in healthcare because of the experiences he had early on with his family's health concerns. "I watched as my great-grandparents grew sick, then as my grand-mom struggled with her health," he said. "I want to help provide treatments for my patients that will allow them to overcome their health issues so they can enjoy a long, healthy life."
Dr. Alziadat began his medical education at Mu'tah University in Al-Karak, Jordan. He traveled to the United States to continue his medical training where he completed his three-year internal medicine residency and his pulmonology/critical care fellowship at St. Joseph University Medical Center in Paterson, New Jersey.
"I get great satisfaction from helping people improve their pulmonary health so they can get back to their lives and their families. I knew that wherever I chose to practice my specialty, I wanted to make a positive impact on my patients," said Alziadat. "With pulmonary issues, such as lung cancer and COPD, being prominent in Eastern Kentucky, I chose a career at St. Claire HealthCare."
Dr. Alziadat joins Steven Koenig, MD, in St. Claire HealthCare's pulmonology practice at the St. Claire Medical Pavilion located at 245 Flemingsburg Road in Morehead.
If you are struggling with asthma, COPD, or any other pulmonary health concern, talk with your primary care physician about a referral to St. Claire HealthCare Pulmonology.