"America's Funniest Professor" Dr. Carl Hurley is Coming to Morehead for a One Night Only Charity Event Benefiting St. Claire HealthCare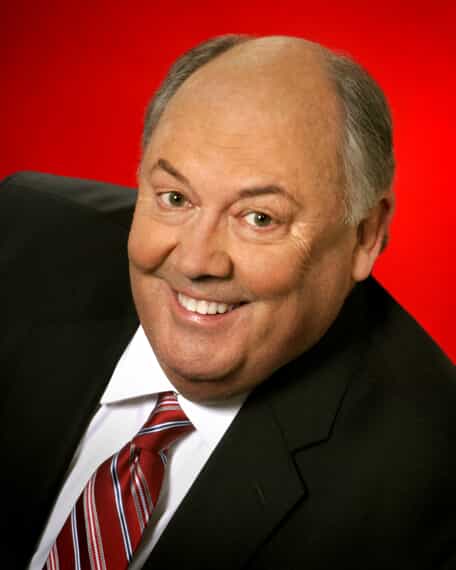 Get ready to laugh your socks off … America's Funniest Professor is coming to Morehead for one night only! Carl Hurley, Ed.D., CPAE, will be the featured entertainment at St. Claire HealthCare's 2019 Signature Event: Bourbon, Boots & Bling presented by the St. Claire Foundation on Friday, June 14 at the Morehead Conference Center. A nationally recognized comedian, Hurley's humor is heard regularly on SiriusXM's Laugh USA and Blue Collar Radio.
A native of Eastern Kentucky, Dr. Hurley spent eight years as a professor of education at his alma mater, Eastern Kentucky University, where he also coordinated the university's secondary education program. Faced with an increasing number of invitations to speak, "American's Funniest Professor" left the classroom several years ago to become a full-time speaker and entertainer.
"We are excited to have Dr. Hurley headline our Signature Event," said Tom Lewis, Executive Director of the St. Claire Foundation. "His humor will be the highlight of the event which will also feature an incredible dinner with a Western flair, a bar boasting some outstanding bourbons, including some limited releases, and our finest live auction ever."
Among the items up for bid during the live auction are:
One-week stay at a private ocean-view residence in Costa Rica for up to 14 guests. (Donated by Dr. Iraklis Livas)
One-week stay on the island of St. Martin in a 3-bedroom condominium. (Donated by an anonymous patron)
Weekend getaway to Snowshoe Mountain, WV which includes a $500 gift certificate toward lodging and a free Summer Fun Pass. (Donated by State Farm Insurance – Charlotte Mullins Agency)
Private dinner for up to 8 catered by Mike Montes, St. Claire's Chief Chef. (Donated by St. Claire HealthCare)
Limited release bottle of Chicken Cock Double-Barrel 10-year-old Bourbon, a brand that rose to fame at some of the Prohibition Era's most famous speakeasies. (Donated by St. Claire HealthCare)
Seating is limited so make your reservations now! Admission starts at $100 per person and reserved tables with preferred seating for 8 or 10 are also available. All proceeds from this year's Signature Event will be used to relocate St. Claire's inpatient rehabilitation services conveniently within the unit and provide our patients with a new state-of-the-art therapy gym and functional training space.
Visit www.st-claire.org/signature to make your reservations before the Friday, June 7 deadline, or call 606.783.6512 for more information.