Give Back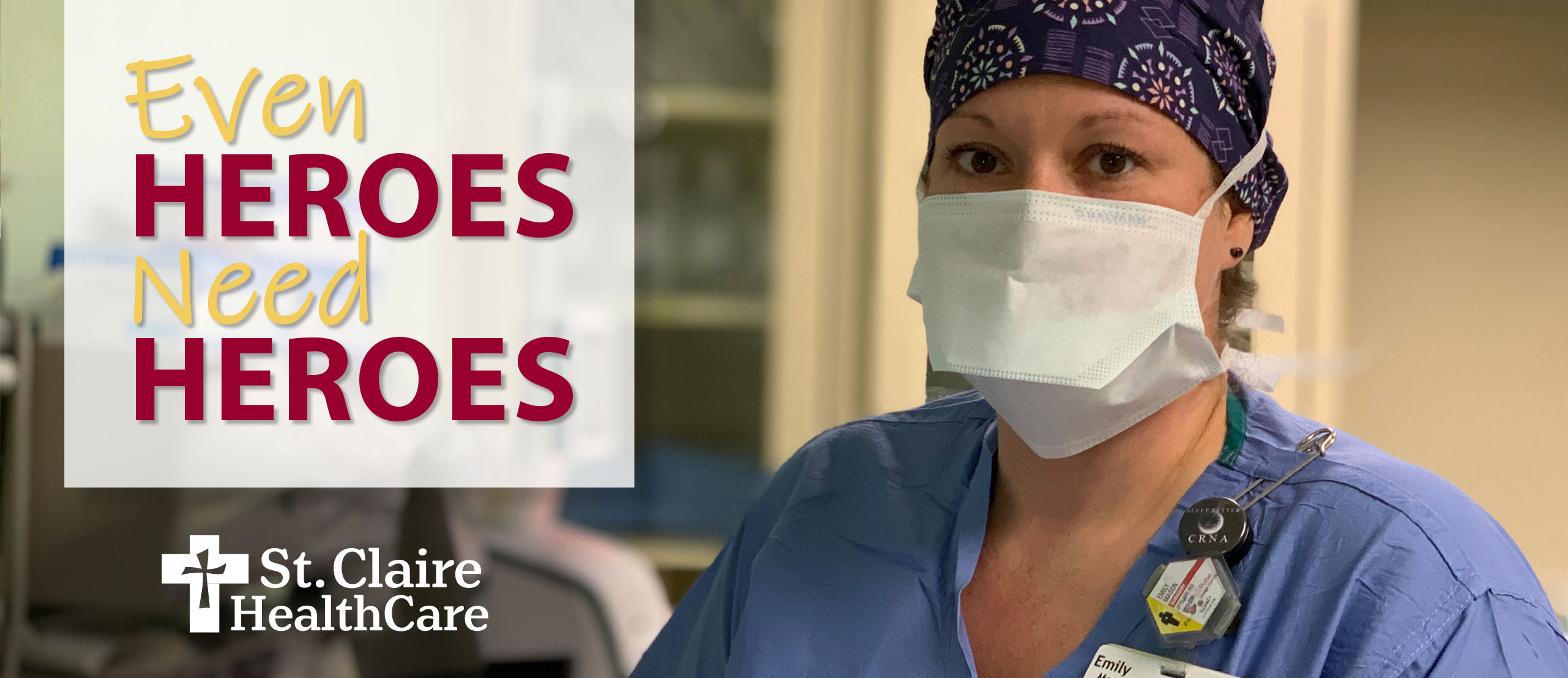 Will you be our hero?
Restrictions on elective procedures and stay-at-home guidance early in the pandemic took a toll on hospitals across the country, and St. Claire Healthcare was no exception. Not only has our health system experienced the financial strain, but we are seeing more and more patients struggling with healthcare expenses. Our heroes need your help to ensure we can continue providing the quality care our community relies on and extend financial assistance to those in our community who need it most.
Your tax-deductible gift to support St. Claire HealthCare's mission, regardless of the amount, will make a difference for patients throughout the region.